2018
PRAXIS YEAR IN REVIEW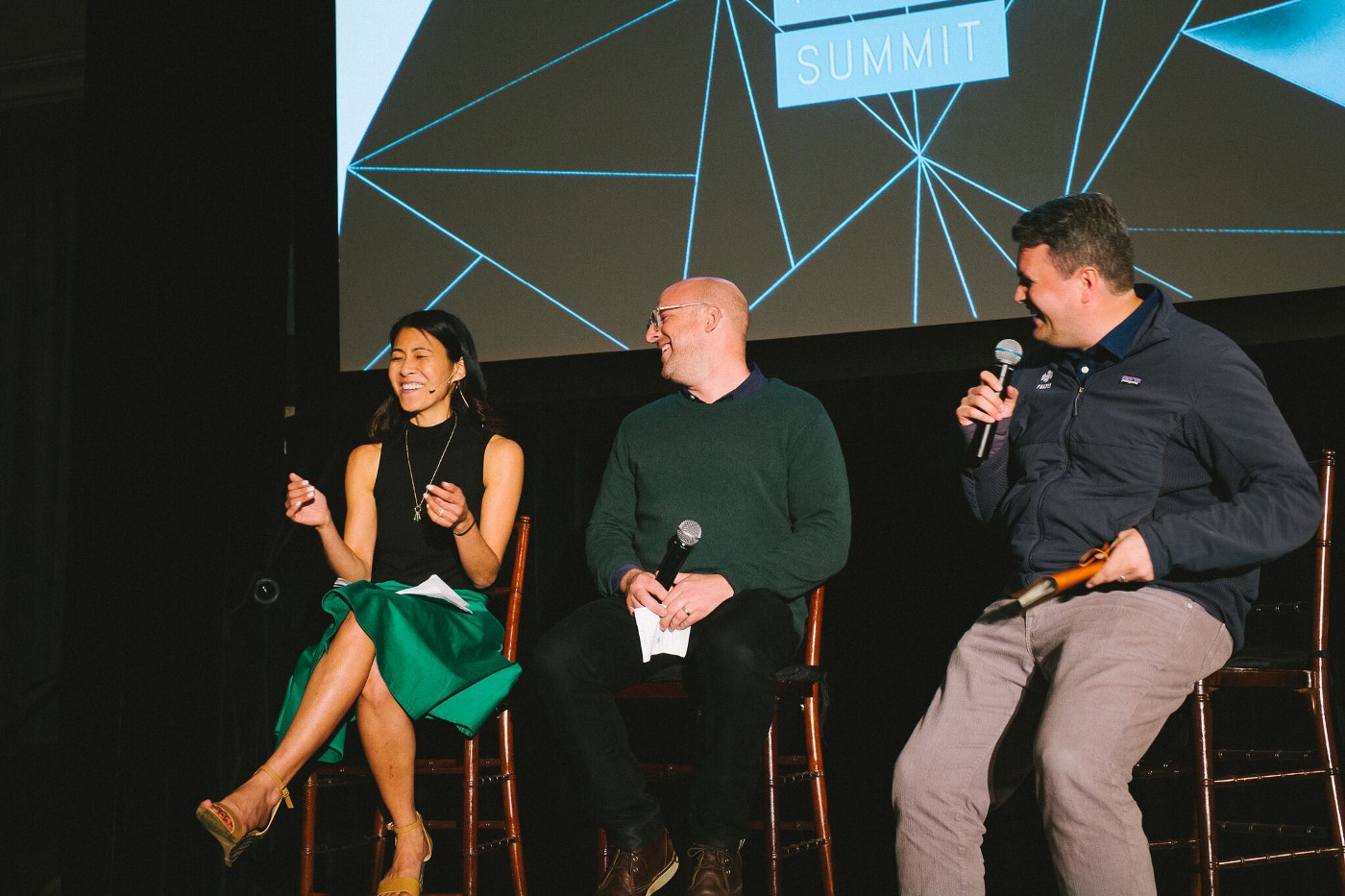 "To love our neighbors as ourselves, and to winsomely demonstrate our faith in the world, the Church must recover our legacy of being redemptive builders, social innovators, and technological leaders."
Read more of Dave's Letter here.
ACCELERATOR PROGRAMS
SUPPORTING FOUNDERS IN THE GROWTH STAGE OF THEIR VENTURES
Each year, Praxis runs two mentorship-driven Accelerator programs, one for Business ventures and one for Nonprofit ventures.
The 2018 class of Business Fellows operate on several continents, in the areas of refugee staffing, marriage education, services for ex-offenders, STEM toys, mobile auto services, wardrobe management, family adventures, disease control, homeless services, car washes, injury recovery, cause-based hotels, and travel guides.
The 2018 class of Nonprofit Fellows operate all over the globe in the areas of fatherlessness, charter schools, adult education, entrepreneurship, political engagement, homelessness, civic data insights, adoption, campus ministry, and employment opportunities for refugees, those recovering from addiction, those rescued from sexual exploitation, and those returning from incarceration.
"Praxis has become the single most important community in my world as an entrepreneur and an organizational leader …
… the team has the acumen and programming I expect from the most prestigious business accelerators, but this is only half of their equation. The Praxis experience calls Fellows to something higher—to see entrepreneurship as a starting point and not a finish line, and to think about how they can be as exceptional in maximizing the welfare of their people as they are maximizing the returns on their capital."
MALLORY DWINAL
CO-FOUNDER & CEO
OXFORD DAY ACADEMY
2018 NONPROFIT FELLOW
SCALE FELLOWS
WE INVITED TWO OUTSTANDING CEOS TO JOIN THE 2018 NONPROFIT ACCELERATOR PROGRAM AS OUR FIRST SCALE FELLOWS.
Our Scale Fellowship allows us to support exceptional leaders who may not be the founders of their ventures, but who face a defining moment in their organization's life cycle.


Our Scale Fellows in 2018, Vince Burens of CCO and Matt Pritchard of HomeStart, were hired to the top jobs at their respective organizations during periods of tremendous growth opportunity. Each has tasted significant achievement, yet both were humble enough to learn with their peers running early-stage ventures in the Accelerator.
VENTURE LAB
INNOVATION STUDIO FOR REDEMPTIVE VENTURES
The Venture Lab's Entrepreneur-In-Residence (EIR) Program is designed to engage top Christian talent in the imaginative stage of venture creation.
Our first EIR, Jessica Kim, completed the program in 2018, and we currently have seven more EIRs who will finish in 2019.
"Being an EIR in the Venture Lab was unlike any other startup formation process I've been through before …
… This is my third venture from scratch, and I've always followed the lean startup approach—but I never had a comprehensive framework. In the Venture Lab, I built the foundations of our venture by exploring the history, culture, and dynamics of caregiving, with a brilliant PhD Scholar, a Spiritual Director, and expert mentors.
This process helped us see and articulate IANACARE as a movement that ensures caregivers are not alone as they live out one of the greatest purposes in life (IANA = I Am Not Alone). It also played a significant role in my healing and intent as a founder."
JESSICA KIM
CO-FOUNDER AND CEO
IANACARE
2018 EIR
2014 BUSINESS FELLOW
VENTURE PORTFOLIO GROWTH AND REACH
PRAXIS ACADEMY
TRAINING THE NEXT GENERATION OF REDEMPTIVE ENTREPRENEURS
The 2018 Annual Academy was attended by 219 participants from 102 schools, traveling from 16 countries, including 18 specialty cohorts—and all of these numbers were highs for Academy, which marked its fifth year. We had students majoring in 80 subjects and concentrations, from accounting to law to fashion to economics to film studies.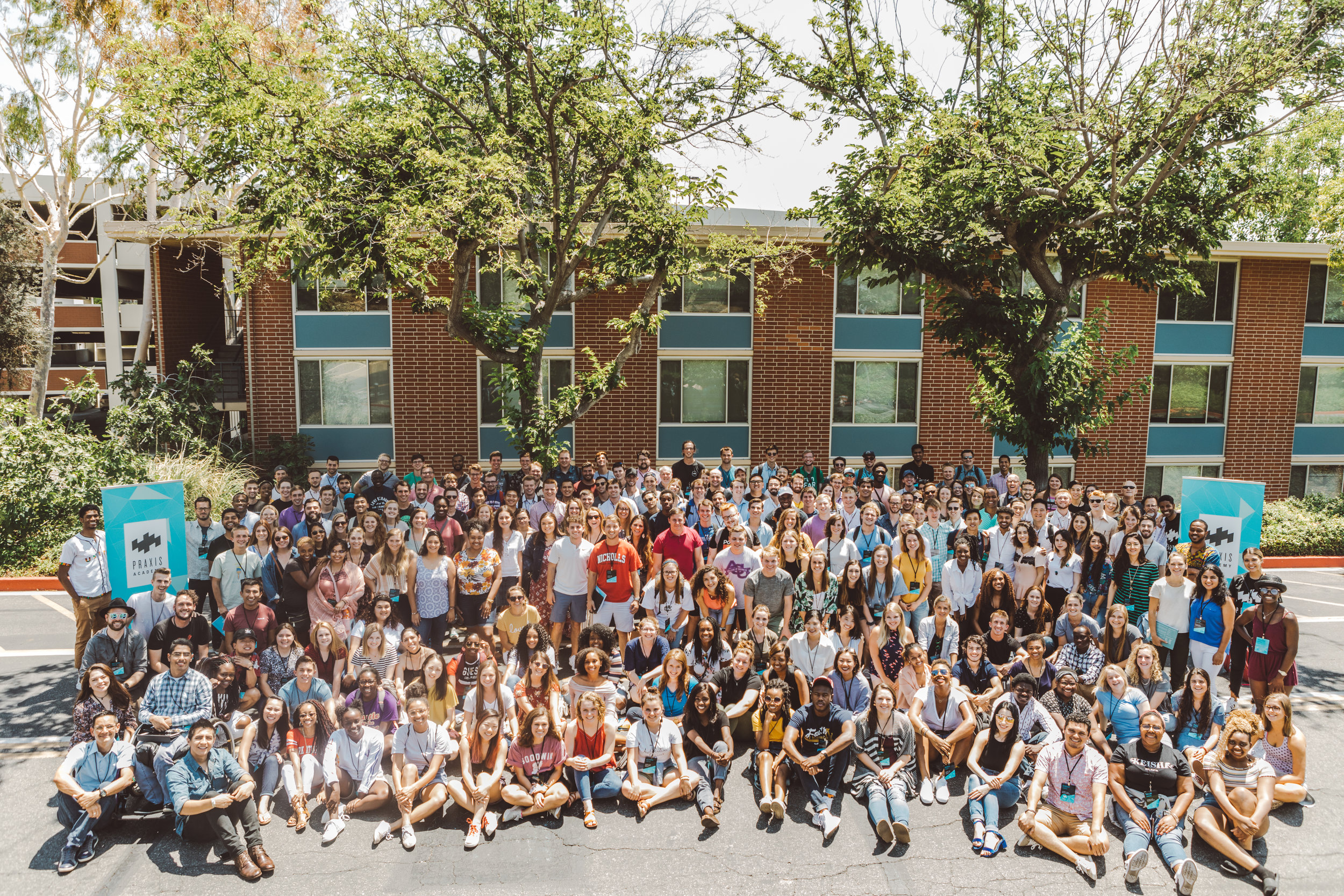 "Academy gave me a solid foundation in casting a redemptive vision for my venture …
… and the set of habits, practices, and dispositions to make it happen. I love getting to do what I do, and I love that God actually wants to help me do it, and I love Praxis for helping me start to see this."
NATHAN OTEY
COO & LEAD INSTRUCTOR
THINKERANALYTIX
HARVARD 2015
PRAXIS ACADEMY & EMERGING FOUNDERS 2017

2019 ACADEMY
Held at Biola University in Los Angeles in August 2019; nominate or apply by April 15.
SUMMIT
ANNUAL IDEAS FESTIVAL FOR LEADERS IN OUR COMMUNITY
The Redemptive Imagination Summit brings together founders, mentors, philanthropists, and investors for vibrant conversation at the intersection of theology, culture and entrepeneurship.
"The Praxis Summit was the complete highlight of my spring, if not year ...
… On the way home I called my husband and said, 'You need to plan your entire spring 2019 calendar around attending this conference'."
MISSY WALLACE
EXECUTIVE DIRECTOR
NASHVILLE INSTITUTE FOR FAITH AND WORK
2019 SUMMIT
Held in Tarrytown, New York, in May, 2019. Learn more about this year's Summit and apply to attend.
CORAM DEO
a house of worship, prayer, and entrepreneurship
Coram Deo (Latin for "In the presence of God"), an 8-story building in midtown Manhattan, is home to Praxis headquarters; intentional living community; and space for gatherings, worship, hospitality, and spiritual formation.
Coram Deo serves as the host location for Praxis gatherings.
In 2018, we hosted a kickoff and a finale celebration for the Accelerator Progams on Coram Deo's roofdeck. We have also begun to organize gatherings for Entrepreneurs-in-Residence, bringing together experts and investors around their cherished topics. We host forums on topics of cultural significance, including a diverse group of investors and entrepreneurs on "Capital Strategies for People of Color."
We are so grateful to have a beautiful, flexible space for firing up our imagination and for practicing hospitality for our community.
PARTNER, THEOLOGY & CULTURE
OPERATIONS LEAD, PRAXIS ACADEMY
THE PRAXIS COURSE
VIDEO & DISCUSSION SERIES FOR GROUPS
In 2018, we formally launched the Course out of beta mode, and by the end of the year, over 50 groups had completed it or were in process. We've seen the Course used inside startups, in citywide gatherings of entrepreneurial leaders, at colleges, in church small groups, and other venues.
"The Praxis Course was a catalyst for a change in my life. It helped me realize the imagination God has instilled in us to create and tangibly show the Gospel in the ways we do business, relate to one another, and share our creativity with the world."
The Course is an excellent entry point into the core ideas of Praxis. Leaders and participants explore what we call the "mindset of the redemptive entrepreneur." This is a great way for anyone interested in redemptive work to gather others in their team, church, or community and sharpen their vision and practice.
A RULE OF LIFE
sustainable practices for a lifetime of redemptive leadership
A shared set of practices that root our work in the truth that our most significant identity is not as entrepreneurs or leaders, but as children of God. Find out more, and consider committing to the rule with a partner.
WHAT WE'RE READING
FREQUENTLY DISCUSSED ARTICLES AND BOOKS ON THE PRAXIS TEAM IN 2018
Praxis is a creative engine for redemptive entrepreneurship, supporting founders, funders, and innovators motivated by their faith to love their neighbors and renew culture.
Our community of practice operates through high-touch programs, robust content, and a global portfolio of redemptive business and nonprofit ventures.